Current MAX Sustained winds 75mph currently moving west at 18mph Pressure is 985mb.
The Current track on Earl has it running up the East Coast of the US and a slight westerdly shift puts it right in North Carolina on Friday.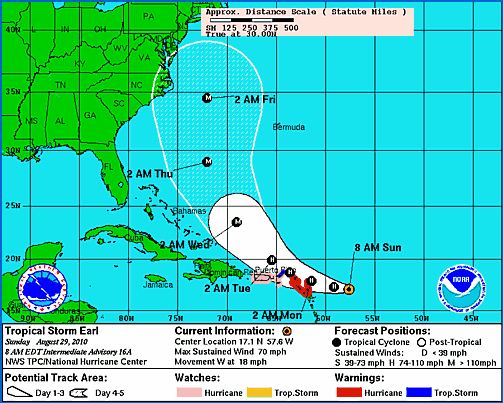 This is one I will keep my eye on and Fiona is right behind Earl. What's that you say Fiona is not a hurricane?
Boy just wait and see